Welded Industrial Steel Hand Truck (Loading 200 kg)
WE2012-HL-P
440lbs Heavy Duty Continuous Frame Grip Dual Handle Sack Truck with Two Pneumatic Big Wheel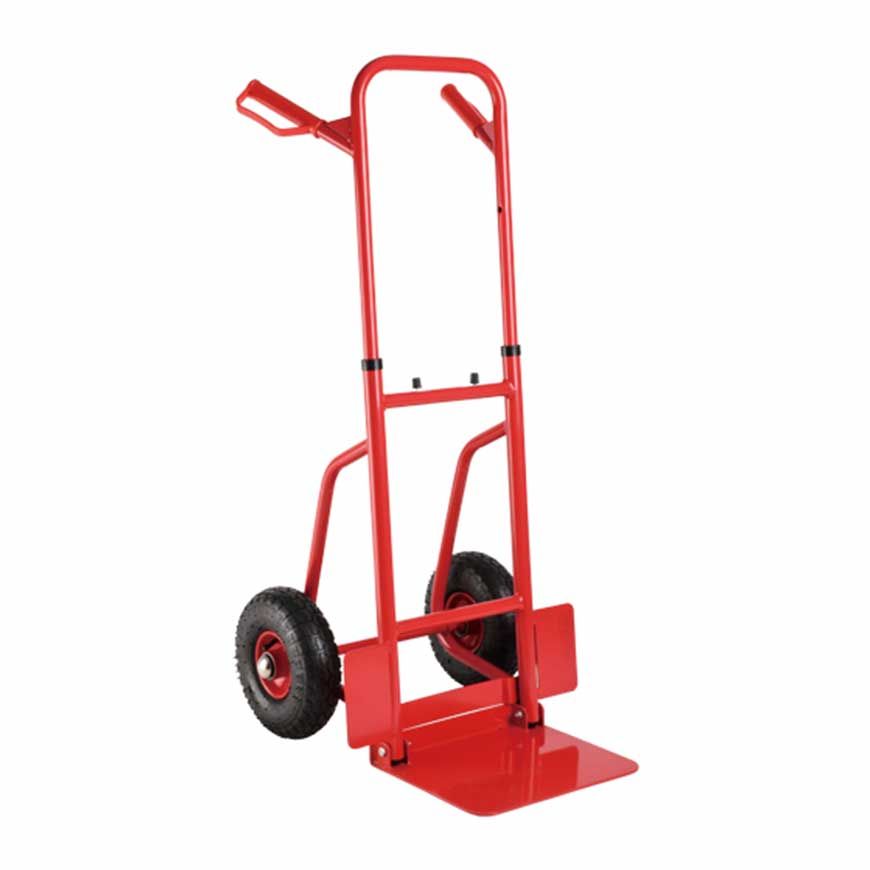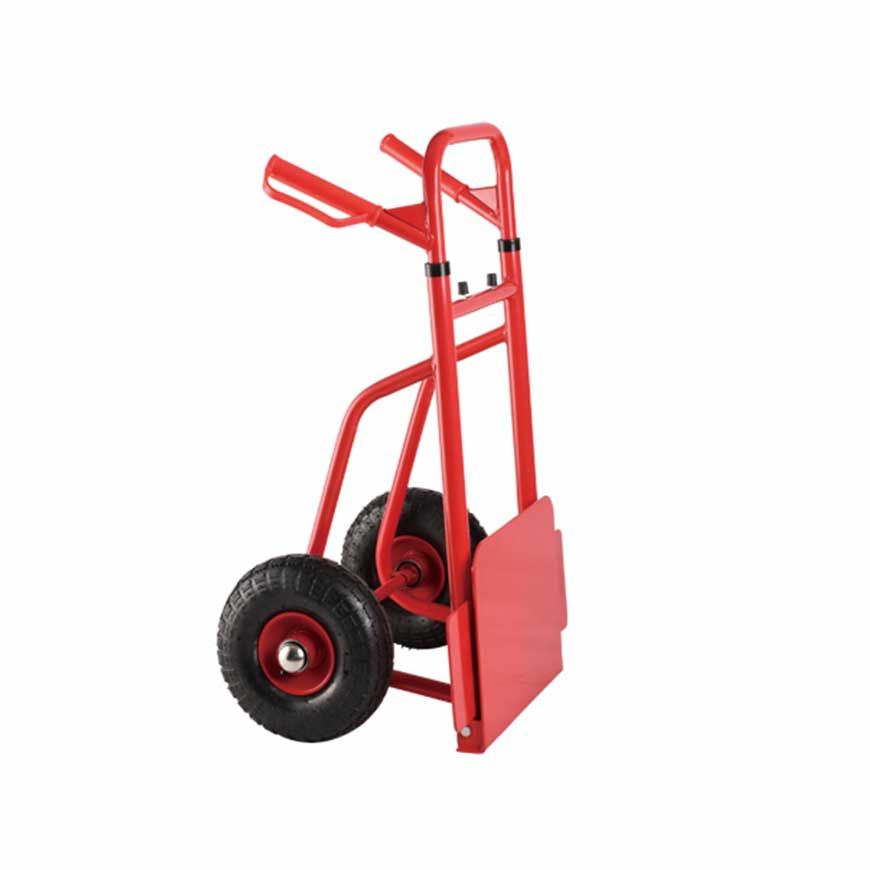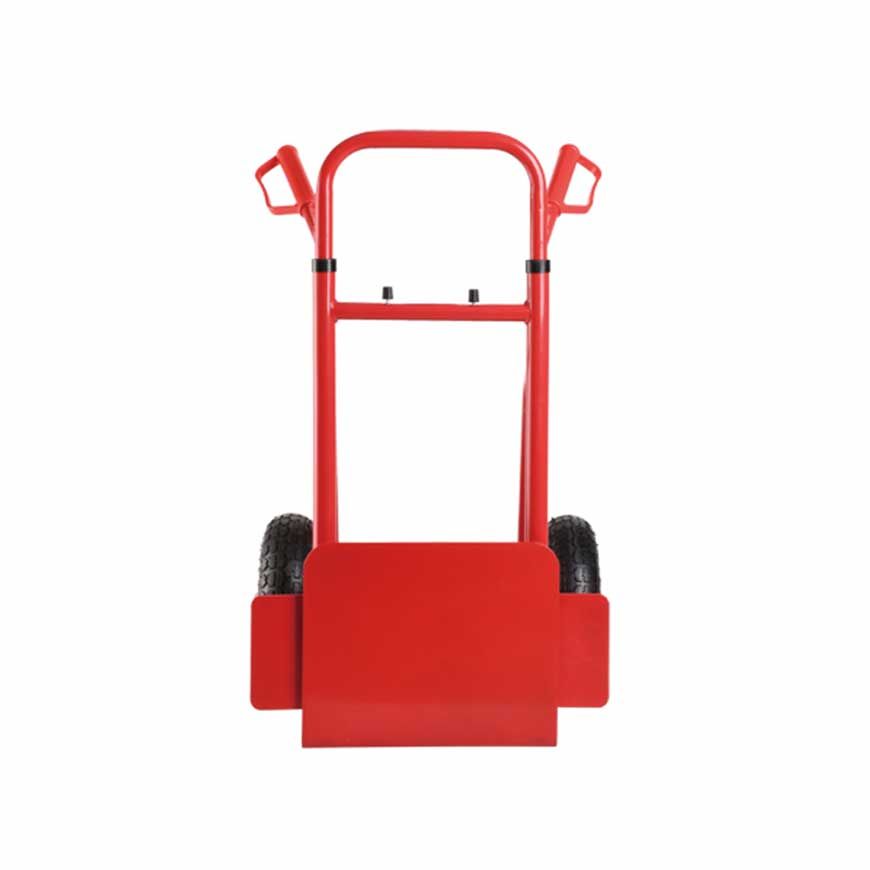 How the WE 2012-HL-P welded sack truck become the essential industrial equipment? In the industrial workplace, workers frequently lift for material, packaging and finished product in bulk quantity. Moving by hand alone risks musculoskeletal injury (manual handling injury) which is harmful to workers, not only increase injury risk also reduce production efficiency. With heavy-duty and sturdy structure, the sack truck makes daily work much easier and much safer too.

WOODEVER provides full range of sack truck to satisfy material handling needs for customers. The WE2012-HL-P sack truck keeps old-style sturdy continuous frame integrating new folding feature, enable to save more space for storage also capable of handling heavy materials. Through the powder coating of steel frame and die-casted plate, the sack truck is more resistant to chipping, scratching and rusting to keep structure durable.

As we understand material handling task consuming a lot of physical energy, WOODEVER aims to provide the ergonomic sack truck to achieve the best effort saving, therefore reduce repetitive work injuries (RSI). The dual handle padded anti-skid PP provides comfortable grip from different angles when loading heavy industrial supply also reduces the risk of your hands slipping away. To provide steady move during transport, the hand truck equipped 10" big pneumatic wheels suitable for uneven rough terrain as well as on flat hard floors, even can cross stairs, steps, and curbs. Steel bearing reduce rubbing against the wheel center, gives smooth transportation when loading heavy items. Maximum loading 200 kg with wheel guards, which protect loads from rubbing against the hand truck wheels, capable to loads objects in large and wide shape and weights perfectly, ideal to fulfil transport needs for industrial.
Specification
Item Number

Material

Size

N.W

Loading Capacity

WE2012-HL-P

Frame: Steel

Plate: Steel

Handle: PP

Wheel: Rubber

Open size: W45 x D61 x H110 cm

Fold size: W45 x D35 x H74 cm

Nose plate size: W35x D28 cm

Wheel size: 10 inches (25.5cm)

14KG

200KG ( 440lbs )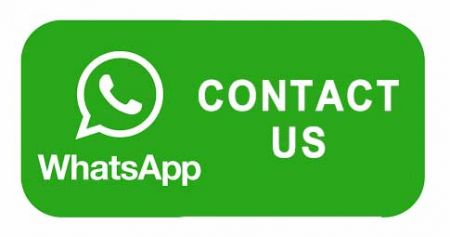 Minimum Order Quantity
500 Pieces
Features
200KG heavy duty with foldable design
Foldable structure save more storage space.
Wheel Guards protect large item from rubbing.
Sturdy welded frame designed for industrial usage.
10"Big pneumatic wheel deal with all terrain.
Steel bearing enhance sturdy to wheels for stable control.
Applications
Garden heavy objects move, Plant Pots, decorate rubble, fertilizer. Workplace facilities and materials move. Big home appliance moving, washing machine, tumble dryer and other furniture Warehouse handling solution for logistic, e-commerce business. Industrial material, drums, bags and parcels handling.
Product Customization
As professional hand truck manufacture, the quantity of components can be adjusted or add extra accessories according to your requirement, like caster, bolt, elastic rope, and more, also available for order alone as replacement or stock for immediate use.

To allow customers to grasp every single great opportunity, WOODEVER is capable to implement mass customization. OEM production will conduct based on your detailed drawing or script. For ODM project will have cross-sections management to complete customized hand trolley from structure design, prototype, tooling, sampling test to massive production.

Existing hand truck packaging incapable of fulfilling your ideas? We can provide own design or personal LOGO on the different types of packaging like the color sleeve, sticker, display carton, etc. We are capable to design packaging artwork if required.

Leave An Inquiry Below For Quotation And More Product Detail For Industrial Sack Truck, We Will Respond Soon
WOODEVER continues to innovate and constantly create new-style handling solutions to meet the diverse needs of corporate customers. When receiving the inquiry form, the experienced sales team will provide a full range of consultation according to your personal needs. Including loading capacity, application, size of loaded goods, and after-sales operation teaching, whether it is a retailer, importer, new-type online e-commerce, private organization for personal use or special government equipment procurement project, WOODEVER can providing comprehensive solutions to every customers!
Press Release
National Manufacturing Week At Melbourne Convention Center

WOODEVER is going to presenting a variety of hand truck, hardware accessories at downtown Melbourne, Australia from 14-17. May 2019. Stay tune to fair gallery or visit us in beautiful Melbourne!

Read More

New Release Heavy-Duty Loading Hand Truck

The whole new item just released in 2018. Heavy-duty loading hand trucks are available for household, commercial and industrial application. It's the indispensable tool in this era.

Read More

BSCI Approved Factory of Hand Truck BSCI

Woodever is proud to acquire BSCI certificate. We are trustworthy hand truck manufacturer you can rely on.

Read More