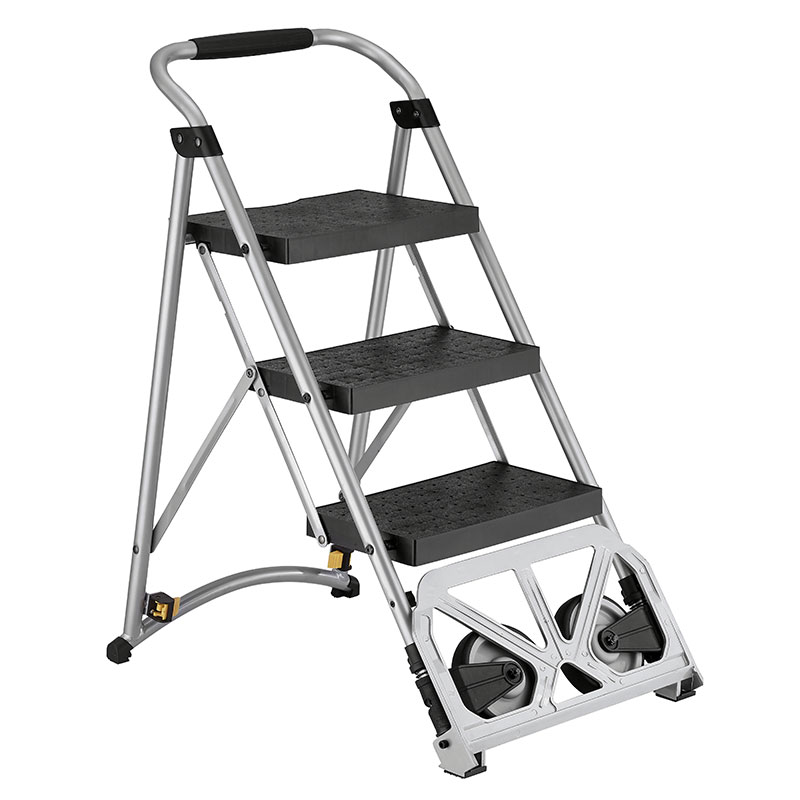 Ladders
Folding Ladder
Step ladder is the product division developed after handling solution due to increasing demands of high level working solution. We engaged in development, manufacturing exceptional functionality, compact design and easy folding models to meet requirements of business partners, such DIY stores, hypermarket and import/export business, etc. Step ladder is made from sturdy aluminum and steel as material for long-term usage. Every step of ladder is engineered with anti-slippery design and wide area for stepping on without safety issue. We have applied to necessary product test and approved in order to manufacture secured step ladder.
---
Step ladder series is perfectly reach to a higher standard of certificate, including TUV / GS. We constant provide trust-worthy step ladder to business clients worldwide.

We accept partly customization on plastic parts colorway and packaging if customer's order volume meets required quantity.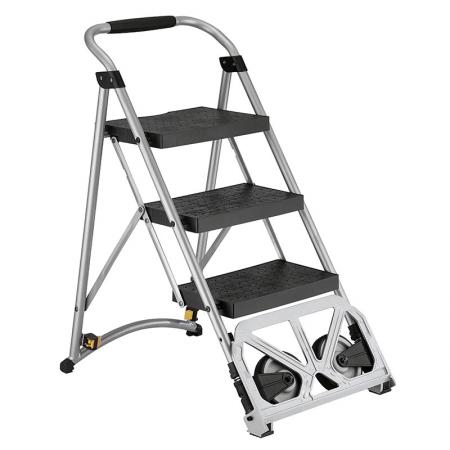 Folding ladder is designed for wide applications which includes commercial, industrial and home....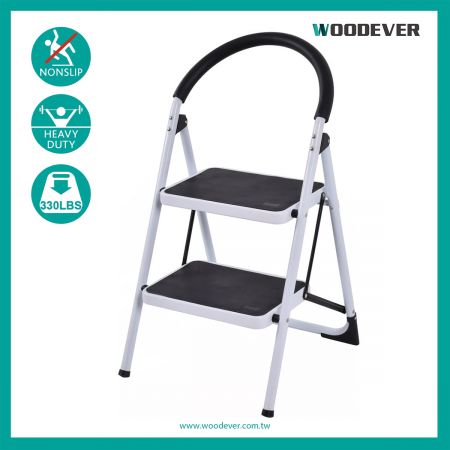 WOODEVER has dedicated to manual handling, ladder& step stool manufacturing over decades since...
Ladders | Hand Truck | Folding Platform Cart | Step Ladder Manufacturer | WOODEVER
WOODEVER INDUSTRIAL CO., LTD., since 2003, is a Ladders | handtruck, cart and step ladder manufacturer based in Taiwan and manufacturing in China with BSCI certification.
WOODEVER's folding platform cart, the wide and sturdy steel or aluminum platform is normally 100 - 300 kg loading capacity and the range is approved by TUV with GS mark. Each component of the steel hand truck, including bolt, rivet and plastic parts, are precise. Patented design 2-in-1 Step Ladder & Cart features two indispensable functions; it holds 135 kg as a step ladder, and has a maximum loading capacity of 90 kg as a cart. Both are available for home improvement and commercial applications.
WOODEVER has been offering customers high-quality handtruck, cart and step ladde, both with advanced technology and over 15 years of experience, WOODEVER ensures each customer's demands are met.