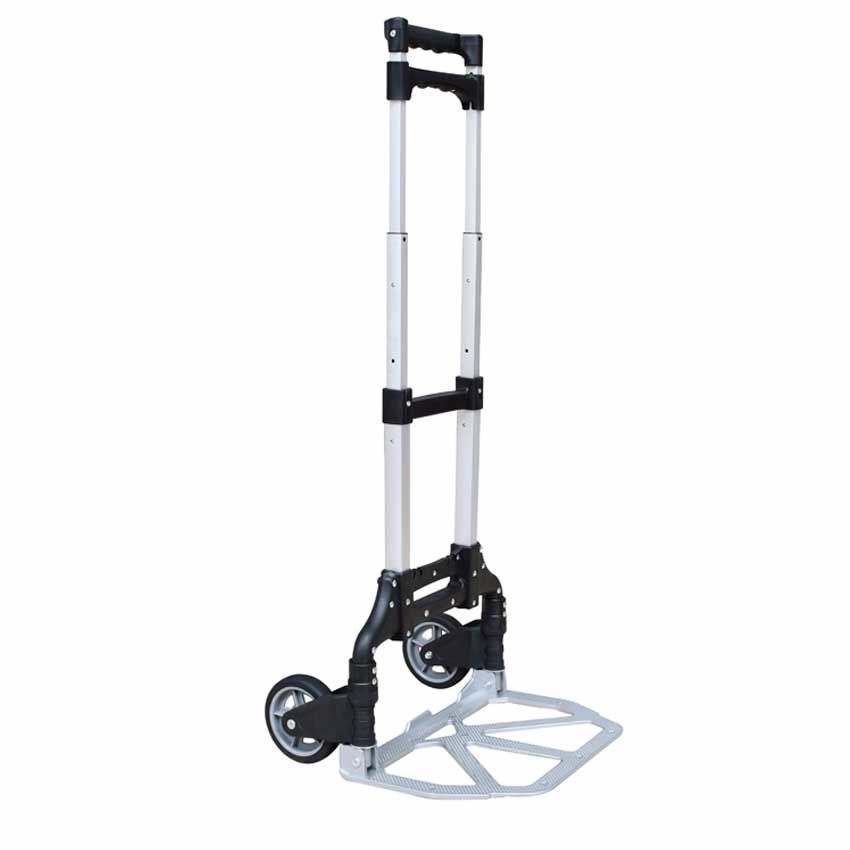 Hand Trucks
Folding Metal Hand Trolley (Sack Truck)
Why is it necessary to have a professional customized product for material handling? When purchasing new handling equipment, many companies only consider equipment procurement and buy a ready-made trolley, without pre-planning from professional consultants, which may result in operational flow and related issues. Common problems include poor transport routes, insufficient loading capacity, not enough space for storage. Problems caused by poor planning can only be remedied with extra time and cost. WOODEVER will understand the customer's transport needs and provide the best solution to maximize the customer's productivity and ensure smooth operation.
---
WOODEVER can customize the production of the trolley according to your requirements. The specification and dimension of the trolley can modify to meet the customer's project. Stander items can be slightly adjusted on the color changing of the plastic injection parts or having your company name or logo printed on the trolley. In addition, if your order quantity reaches a certain amount, the entire structure of the trolley can be customized, from adjusting the height of the metal frame, changing the size and material of the castors, and add a function into the structure, all according to your needs for mass production. The trolley-related packaging can be printed according to the drawings provided by the customer, such as cartons, color sleeves, and labels. WOODEVER provides exclusive packaging and instruction manual layout services, if you are looking for trolley-customized production, welcome to contact us.
Click on the categories below to view more upright two-wheeled trolleys, for more information please contact WOODEVER
It is our pleasure to advise our clients with the ideal handling equipment, to ensure our customer has smooth transport flow. WOODEVER conduct quality inspection with international stander, from raw materials to the loading test of the finished product. Until now, WOODEVER served customers an exported product in more than 20 countries, such as Europe, Southeast Asia, and North America, providing steel, aluminum, and stair trolleys. Please feel free to contact us for more information, our consultant will reply in time.
Hand Trucks | Hand Truck | Folding Platform Cart | Step Ladder Manufacturer | WOODEVER
WOODEVER INDUSTRIAL CO., LTD., since 2003, is a Hand Trucks | handtruck, cart and step ladder manufacturer based in Taiwan and manufacturing in China with BSCI certification.
WOODEVER's folding platform cart, the wide and sturdy steel or aluminum platform is normally 100 - 300 kg loading capacity and the range is approved by TUV with GS mark. Each component of the steel hand truck, including bolt, rivet and plastic parts, are precise. Patented design 2-in-1 Step Ladder & Cart features two indispensable functions; it holds 135 kg as a step ladder, and has a maximum loading capacity of 90 kg as a cart. Both are available for home improvement and commercial applications.
WOODEVER has been offering customers high-quality handtruck, cart and step ladde, both with advanced technology and over 15 years of experience, WOODEVER ensures each customer's demands are met.