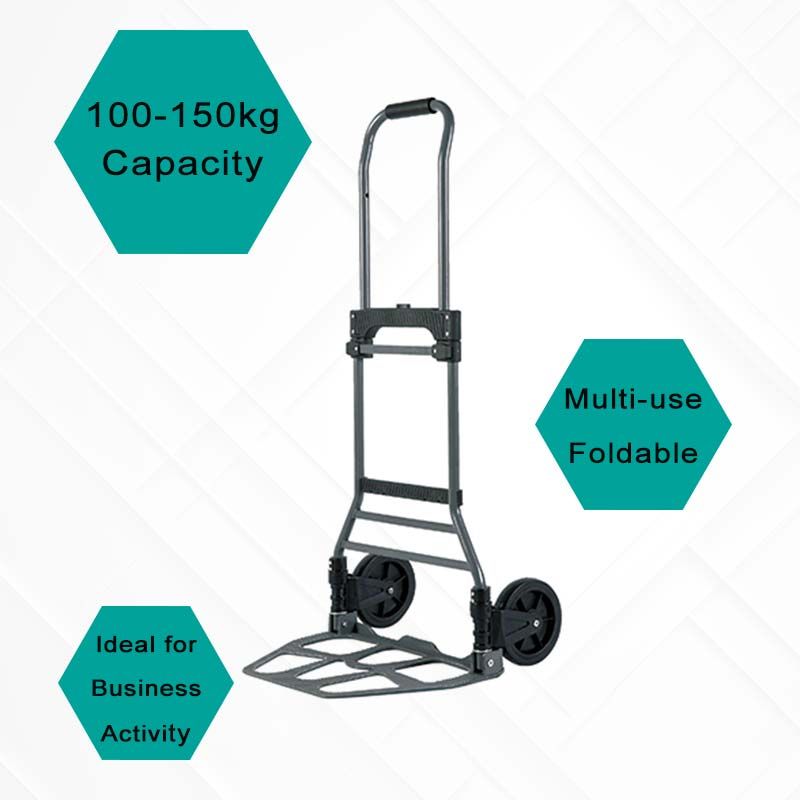 100 to 150 Kg Capacity Hand Trucks
Medium duty Hand Truck with Big Toe Plate for Commercial, Logistic, Events, Music Concert use
Business commercial moving has wide range of items in different size and shape, it consuming lot of time and labor. In a business environment where every minute counts, selecting the right tools to create an efficient working environment. WOODEVER manufactures all kinds of labor-saving material handling equipment with certification and qualification to reduce the risk of manual handling, give you the best handling solution.
---
The medium loading trolley is designed for commercial moving, and the meticulously matched parts create a stable structure that is smooth and effortless to use. The series of trolleys use a durable metal frame, which is stable and sturdy when carrying heavy loads. The extra-large toe plate provides more loading space and upgrades the load capacity. Reduce the number of times of transportation and increase the efficiency of moving, suitable for company's own use or public sector equipment purchase.
How to Choose a Medium Duty Hand Truck?
Let us know your needs via the inquiry form and phone call. WOODEVER's professional consultants will assess your product and current plan, and then have a further discussion with you. According to your situation, we will recommend a solution that is suitable for you. If you have any questions about tools and equipment, please feel free to fill out the inquiry formto have further discussion.
100 to 150 Kg Capacity Hand Trucks | Hand Truck | Folding Platform Cart | Step Ladder Manufacturer | WOODEVER
WOODEVER INDUSTRIAL CO., LTD., since 2003, is a 100 to 150 Kg Capacity Hand Trucks | handtruck, cart and step ladder manufacturer based in Taiwan and manufacturing in China with BSCI certification.
WOODEVER's folding platform cart, the wide and sturdy steel or aluminum platform is normally 100 - 300 kg loading capacity and the range is approved by TUV with GS mark. Each component of the steel hand truck, including bolt, rivet and plastic parts, are precise. Patented design 2-in-1 Step Ladder & Cart features two indispensable functions; it holds 135 kg as a step ladder, and has a maximum loading capacity of 90 kg as a cart. Both are available for home improvement and commercial applications.
WOODEVER has been offering customers high-quality handtruck, cart and step ladde, both with advanced technology and over 15 years of experience, WOODEVER ensures each customer's demands are met.