Production Facility
We own various and complete production facility in order to meet not only the purpose of massive production but sampling. Complete equipment allows to fulfill customization, diverse product production and quality stability.
Powder Coating Process
Powder coating is a dry coating process, any conductive metal that can withstand 400°F can be powder coated. The frame and plate of the hand truck will be coated at this step, giving the surface a protective layer that will last longer in humid and high salt air environments.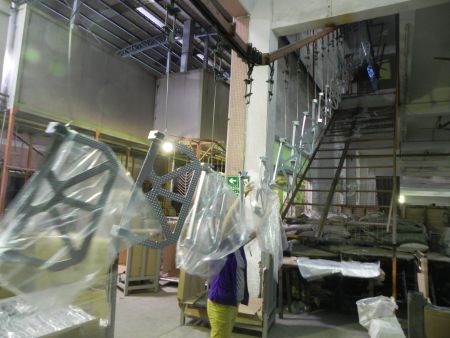 Cutting Machine
Automatic circular sawing machine adopts cold cutting method for tube cutting, the blade in slow speed, saw at low temperature, it's relatively safe compare with spatter sparkles caused by hot cutting. The biggest advantage of cold cutting is that the cutting edge is smooth and burr-free, so the second deburring operation can be eliminated. Our cutting machine is able to cut multiple tubes at the same time, significantly reducing production time.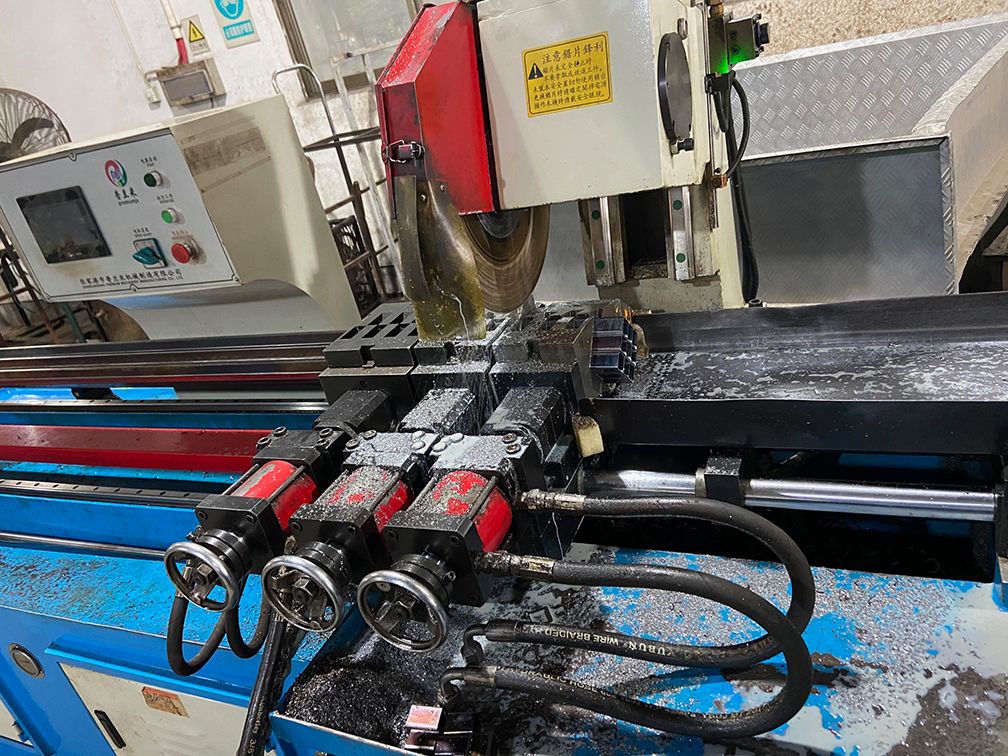 Tube Bending Machine
Hydraulic bending, also known as hydraulic bending, is suitable for metal frames with simple structures. The intuitive operation makes production very efficient. The hydraulic bend is made by cold bending so that no additional heat is needed to complete the bend. The cold bend is more efficient than the hot bend, which requires cooling after the bend is completed.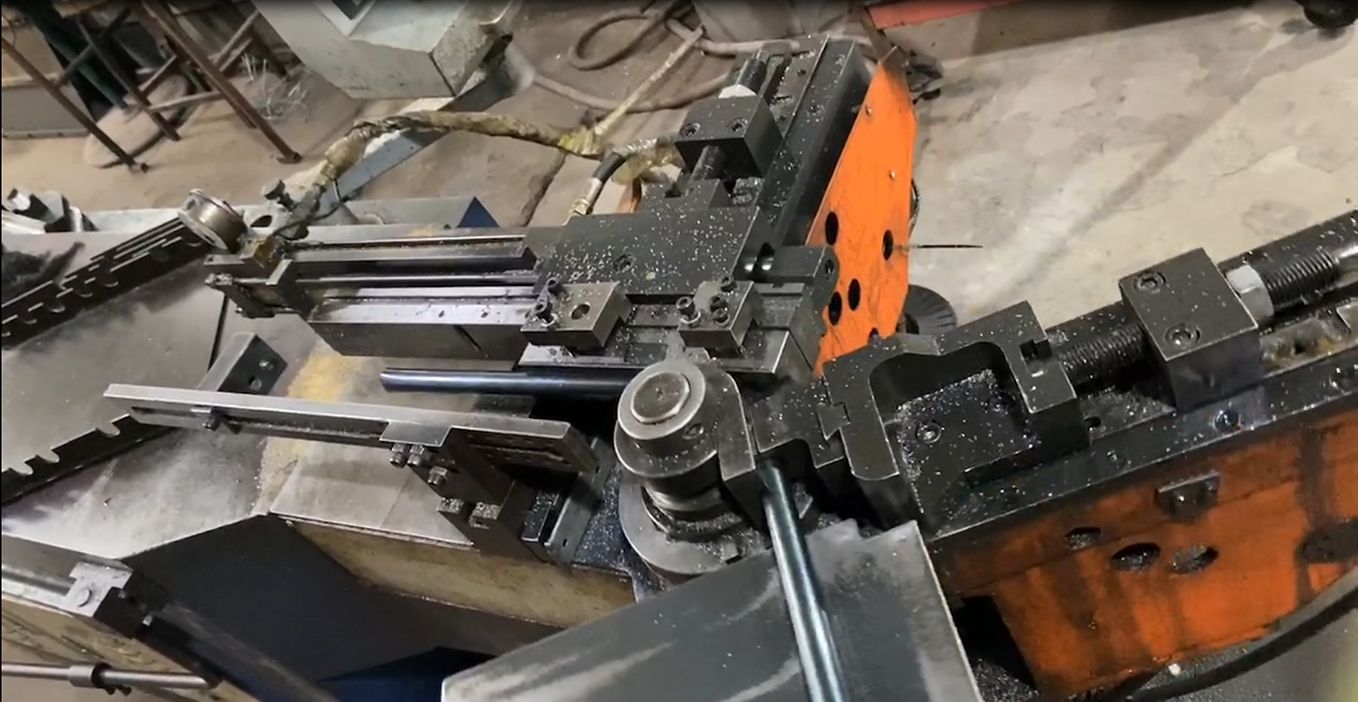 Drill Press Machine
Compared with benchtop metal drilling machine, floor type drilling machine has more power and high capacity, which is the best choice for processing large metal. The components processed on the drill machine will be fixed with specialized fixtures to stabilize the processed items, avoid loosening and dislodging which may cause inaccurate hole position and inconsistent top and bottom problems. The parts that need to be screwed should be reserved for holes by the drilling machine.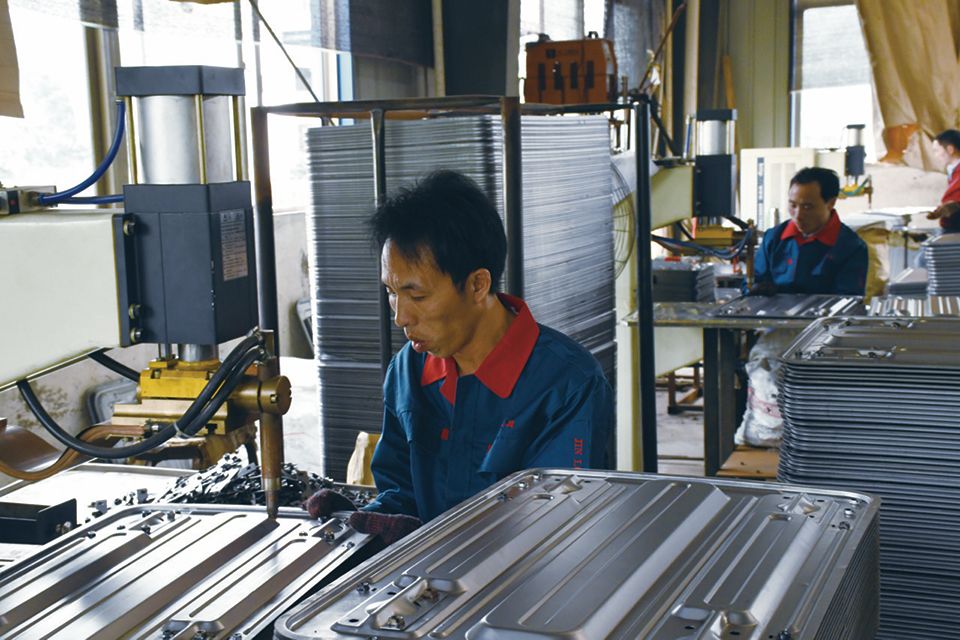 Hydraulic Press Machine
Forging is the process of forming metal by pressure. The force of mechanical impact allows the metal material to be molded into the desired shape. In the manufacturing process, in order to make the material soften and easy to process, it is necessary to heat the raw material and then forge it. The metal products made by forging are resistant to high strength impact and greatly increase the load capacity.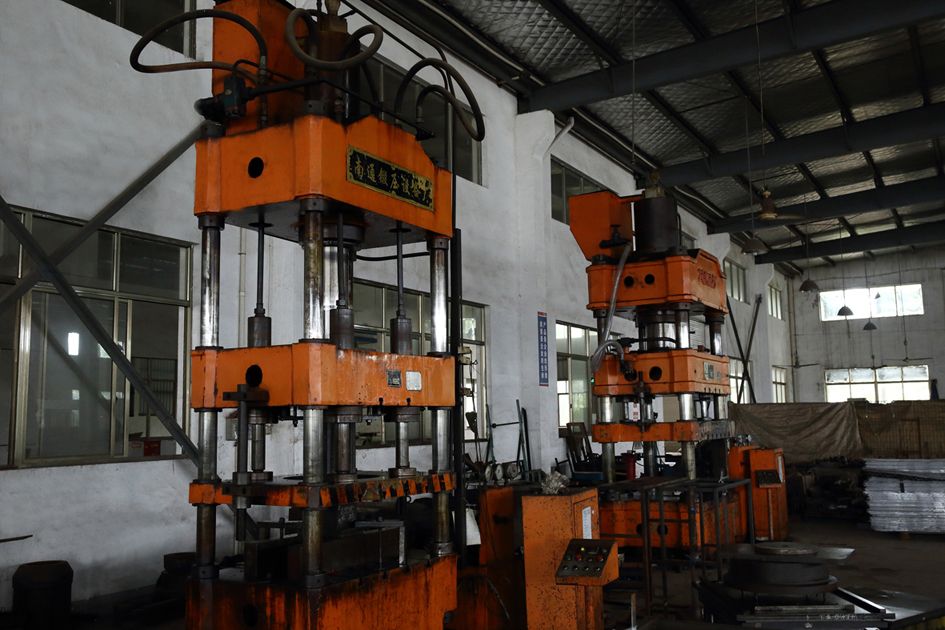 Power Press Machine
Stamping is a cold metal processing method that converts flat metal into a specific shape, including cutting, bending or shaping into the shape and size of a mold, with the help of the special power of the stamping equipment. It is used for metal forming of thin materials, and its one-piece structure makes the finished product more durable. The pallets of two-wheel hand truck are made by stamping.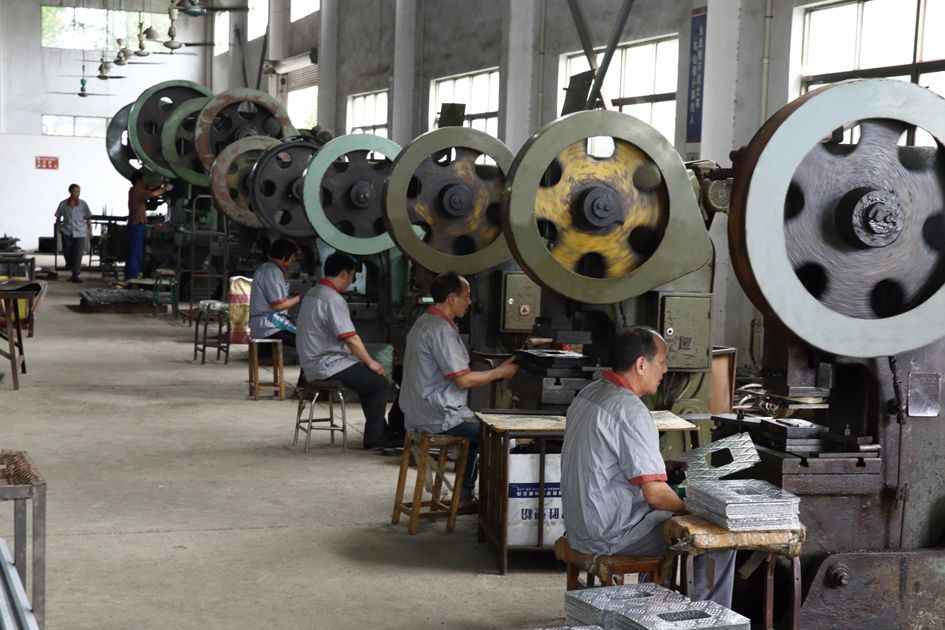 15 Years Heavy-Duty Hand Truck | Folding Platform Cart | Step Ladder Manufacturer | WOODEVER
WOODEVER INDUSTRIAL CO., LTD., since 2003, is a handtruck, cart and step ladder supplier and manufacturer based in Taiwan and manufacturing in China with BSCI certification.
WOODEVER's folding platform cart, the wide and sturdy steel or aluminum platform is normally 100 - 300 kg loading capacity and the range is approved by TUV with GS mark. Each component of the steel hand truck, including bolt, rivet and plastic parts, are precise. Patented design 2-in-1 Step Ladder & Cart features two indispensable functions; it holds 135 kg as a step ladder, and has a maximum loading capacity of 90 kg as a cart. Both are available for home improvement and commercial applications.
WOODEVER has been offering customers high-quality handtruck, cart and step ladde, both with advanced technology and over 15 years of experience, WOODEVER ensures each customer's demands are met.
Press Release
National Manufacturing Week At Melbourne Convention Center

WOODEVER is going to presenting a variety of hand truck, hardware accessories at downtown Melbourne, Australia from 14-17. May 2019. Stay tune to fair gallery or visit us in beautiful Melbourne!

Read More

New Release Heavy-Duty Loading Hand Truck

The whole new item just released in 2018. Heavy-duty loading hand trucks are available for household, commercial and industrial application. It's the indispensable tool in this era.

Read More

BSCI Approved Factory of Hand Truck BSCI

Woodever is proud to acquire BSCI certificate. We are trustworthy hand truck manufacturer you can rely on.

Read More