Woodever Officially Open the Vietnam Production Line to Supply U.S. Market
Over the years, China is the world's largest export country with the name of "world's factory" due to its large labor force and well-established infrastructure. In 2018, the U.S. imposed high tariffs on Chinese goods, China's export advantage faced a challenge and more manufacturers exporting to the U.S. began to look for possible alternatives.
---
07 Apr, 2022
The Chinese products affected by the trade tariffs in 2019 include metal products, furniture, and electronic devices, tax would total roughly $200 billion. According to an analysis by DW News, Vietnam is the biggest beneficiary of the trade shift, with GDP rising by 7.9% in 2019 due to increased exports to the U.S. During the two years of the trade, the conflict received $6.4 billion in U.S. export orders. Labor-intensive products produced in China under the high tariffs in the trade war have made Vietnamese suppliers more competitive than ever, a product such as sports shoes, textiles, and handbags.
Supply Chain Diversification for More Flexible Production
According to CME Group Inc, from 2017 to 2020, the survey of 346 U.S. companies shows a 22% increase in business owners expecting to reduce their investment in China. Even though Vietnamese suppliers are highly competitive, the cost of transferring the supply chain makes it difficult for buyers to completely abandon the supply chain in China because the infrastructure is relatively complete, there are many choices of factories and fabricators, the quality and price of components are relatively stable. Rising the manufacturers adopt the "China Plus One" strategy, remain partly suppliers in China, but partially seeking new sources from Vietnam and other countries, moving towards diversification, more flexible according to demand.
Vietnam Binh Duong Hand Trolley Production Line
In response to the world situation, WOODEVER set up a new production line in Binh Duong Province, Vietnam. The factory is now in production, please see below for the supply models with preferential export tariffs in Vietnam, which will meet the demand of the US and EU markets. WOODEVER has been working on all kinds of manual handling tools for over 10 years, we have practical experience in manufacturing various handling tools from household for wholesale to industrial and commercial. If you are looking for a Vietnam hand trolley supplier to import into the US market, please feel free to contact us.

• Factory unit: 40,000 square meters
• Location: Binh Duong Province, Vietnam, Nam Tan Uyen Expanded Industrial Zone,
• Number of employees: 177
• Production capacity: 50,000 units/month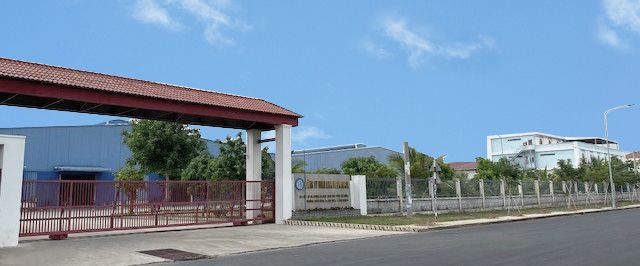 Related Product
15 Years Heavy-Duty Hand Truck | Folding Platform Cart | Step Ladder Manufacturer | WOODEVER
WOODEVER INDUSTRIAL CO., LTD., since 2003, is a handtruck, cart and step ladder supplier and manufacturer based in Taiwan and manufacturing in China with BSCI certification.
WOODEVER's folding platform cart, the wide and sturdy steel or aluminum platform is normally 100 - 300 kg loading capacity and the range is approved by TUV with GS mark. Each component of the steel hand truck, including bolt, rivet and plastic parts, are precise. Patented design 2-in-1 Step Ladder & Cart features two indispensable functions; it holds 135 kg as a step ladder, and has a maximum loading capacity of 90 kg as a cart. Both are available for home improvement and commercial applications.
WOODEVER has been offering customers high-quality handtruck, cart and step ladde, both with advanced technology and over 15 years of experience, WOODEVER ensures each customer's demands are met.